Image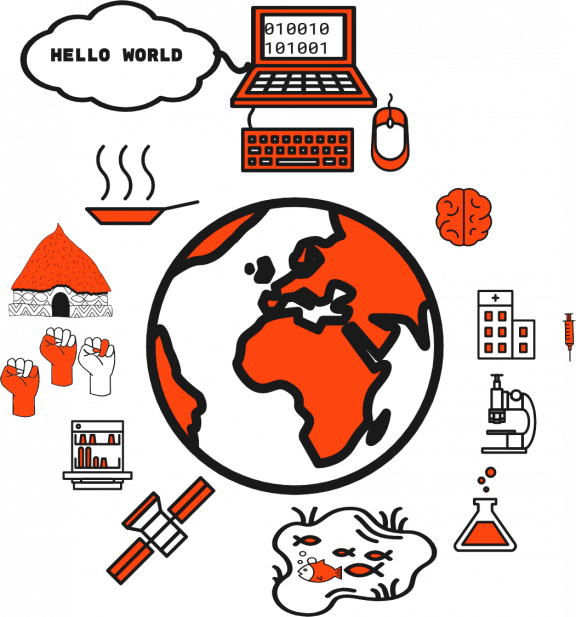 8 - 10 October 2021 - Geneva
The Port Humanitarian Online Hackathon – Call for Participants
Are you passionate about innovation and employing innovation driven ways to mitigate major humanitarian challenges? Do you like to work with creative minds? Do you want to develop new skills and meet new people? THE Port Humanitarian Hackathon is a 3 day event to tackle the unprecedented challenges for humanitarian actors and social innovators today and help construct a brighter future for humanity.
What happens at THE Port Humanitarian Hackathon?
THE Port collects some of the biggest humanitarian challenges facing our time and works with charities and organisations to shape these into a clear set of objectives. Each challenge is given to a team of selected applicants to explore and develop. This is the timeline for the event:
Preparations begin in early September when teams first meet each other and their challenge

Regular calls between team members happen to get to grips with the challenge, to discuss potential solutions, and identify resources and expertise that might be needed.

Friday 8th to 10th October: The hackathon - 60 hours to implement prototype solutions.  During the event there are multiple check-ins, chances for feedback and sociable events.
Where does the event take place?
Traditionally THE Port takes place at CERN in the fantastic and colourful IdeaSquare. Due to COVID, this edition will be online like the 2020 edition. But don't worry - you will still get the chance to join virtual visits of CERN's experiments and take part in the live streams coming from CERN's Globe auditorium.
Who can participate?
Whether you're an engineer, an artist, a researcher, a magician, or an aid worker - we want you! Diversity breeds innovation and the application is open to anyone with a passion for global impact and innovation, whatever your  background.
If you're selected to take part, we ask that you:
Join a team call roughly once a week for the 4 to 6 weeks preparation

Take part in the 3 day hackathon starting on Friday and finishing Sunday evening

Be able to work with CERN time i.e. Central European Time
How to enter?
To apply to take part, simply fill in the form linked at the bottom of this page and submit before 13th of August. It asks for a CV and has a few short questions. We'll let you know the outcome before late August.