For many humanitarian and social projects, fridges are necessary – e.g. to cool medication or vaccinations. Locally organizing or transporting fridges to refugee camps is expensive due to their size and weight – loading them with other goods is not really practical and time-consuming. An inflatable fridge with a compact cooling unit using innovative insulation technology could improve the flexibility and availability of fridges in field operations.
Our goal is to build an inflatable fridge prototype in order to produce a cheap and easily transportable cooling device.
It should be based on either traditional fridge thermodynamic technology (mechanical) or a thermo-electric system and include a rigid base to house the associated technology, with an inflatable box above.
It should be applicable in situations where transport of the fridge is difficult and a power supply might not be available (for example camping, transporting prepared foods from home to an office/school, humanitarian aid and other field operations).
Applications in the future might include facilitating transportation of vaccines during the last mile, or preventing biological samples and sensitive drugs from decay. Some of these applications should be investigated as a case study.
Results
Kool & The Gang
Image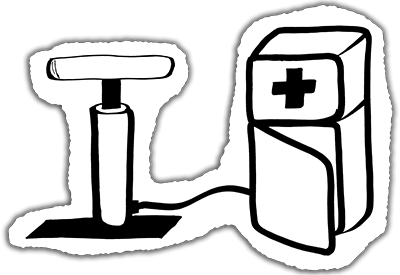 Sustainable Development Goals